Oil Storage Market Overview
The Global Oil-and-Gas Storage Market is the industry involved with the movement or transportation of natural gas and crude oil from their production wells to the refineries. Oil products are typically reserved for distribution in the future or as emergency reserves in the event of a fuel crisis. In the gas-and-oil industry, crude oil is transported via two primary means: underground and above ground. The above ground mode entails the use of tankers filled to the brim with oil or gas to cross interregional routes to reach refineries. A study by Marker Research Future found that the global market for oil and gas storage is forecasted to grow at the C.A.G.R of 3.5%.
An improvement in tankers' designs all over the world has seen to the emergence of versatile carriers that can transport a vast array of bulk liquid products. The emergency crude oil reserves of a country such as strategic petroleum are usually stored in underground salt caverns. Natural gas, however, is quite difficult to store as it requires miles and miles of interstate pipelines.
In 2015, the global oil storage market size was estimated to be 1.42 billion cubic meters. Oil production is witnessing significant growth when considering its demand from end-use industries. This has encouraged oil suppliers to bulk their inventories and improve their storage infrastructure to store massive amounts of crude oil.
Oil storage also protects countries and industries from short-time supply fluctuations. As such, countries such as China, India, and the U.S have embraced stockpiling measures to mitigate price volatility and to ensure a consistent oil supply to consumers. Strategic Petroleum Reserve allows a constant source of power and energy while its availability and distribution contribute to achieving targets that are sustainable.
However, a significant concern for oil suppliers is the overall reduced consumption amidst rising inventories. This is due to stringent regulations concerning the stockpiling of oil in below and above-ground tank installations in addition to the economic losses derived from the non-selling oil products. In addition, England's Control of Pollution of 2001 and Scotland's Water Environment Regulations of 2006 are among the significant legislation that Western Europe's industry participants have to adhere to.
Revisions in regulations due to oil leakages have exposed company's needs for making significant investments into high quality storage tanks. One of the primary forms of materials used in this fabrication is stainless steel steel. Stainless steel tanks are needed especially in areas that have high air salinity plus open storage facilities. Additionally, its chromium content enhances its resilience to strong chemicals which strengthen its demand in the global market.
Product Insights
The storage market mainly consists of floating & fixed roofs, and the open top tanks. Tank design is usually determined by the type of input product which includes feedstock, unfinished and finished. While open top tanks are traditionally used for fluids that have zero or negligible evaporative losses, it significantly raises the risk of fire incidents or product contamination.
Fixed roofs currently dominate the product segment. They are expected to retain their dominance with estimates showing over 45% of this market in 2025 will comprise of fixed roofs. The popularity of fixed roofs can be attributed to their benefits such as a high level of containment that mitigates contamination and reduces the chance of a fire incidence. Additionally, fixed roofs have low installation costs which further increase their penetrative power.
Nevertheless, floating roof tanks are also projected to penetrate the market significantly in coming years. This projection is attributed to floating roofs' inherent benefits such as the minimizing of evaporative and corrosive losses. The floating roof tanks bracket is both internal and external. FRTs are expected to show a CAGR of over 5%.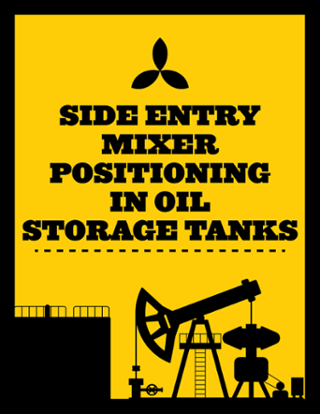 Click the image above to download this free e-book. 
Application Insights
The above types of tanks are used for crude oil, middle distillates, gasoline, and aviation fuel. The oil storage products such as tanks have seen a significant penetration to the market due to an oversupply of petroleum products which has resulted in reduced demand in the downstream and midstream sectors. By 2025, the storage demand for crude is expected to reach 1 billion cubic meters.
Nevertheless, the current capacity expansions and increased demand for diesel and other fuels by energy & power and transportation sectors are driving demand for gasoline and other petrochemical derivatives over the next few years. In fact, gasoline is expected to grow at a CAGR of over 4.5% in the coming years.
Regional Insights
Increased oil production in the Middle East coupled with their enhanced refinery throughput has seen the region enjoy a significant share in the Oil Storage Global Market.
Countries such as Kuwait, the U.A.E, and Saudi Arabia are among the leading countries in the market. There has been an increase in tank demand in the area due to the significant demand for fuel, petroleum, and other distillates in the various commercial and industrial sectors.
Saudi Arabia's crude oil storage is projected to hit 67 million cubic meters by 2025.
North America is another major region with a significant oil stockpiling demand. The rate at which the below and above-ground storage is being used rose from 19% in 2014 to 66% in 2016 with a registered stock of about 435 million barrels. There are ongoing proposals for the enhancement of unconventional domestic reservoirs which will also see an increase in tank demand.
The Asia Pacific region's storage market is also anticipated to realize an increase in the demand for petrochemical products in coming years. The oil storage demand in the APAC region is projected to grow at a CAGR of 5.6% up to 2925. Thus, growing investments in offshore and onshore operations combined with commercial tank construction in China, Singapore, and India are expected to steer market growth significantly.
The Oil Storage Industry is expected to show large developments in coming years due to reduced oil prices and increased storage process. The Oil and Gas Storage Market will notice an increase in activity from countries and multinational companies that are looking to meet the growing demands. For more information about tanks, side entry mixers for the Oil and Gas Storage Industry, visit our website for detailed coverage.